Transaction
Secure kiosks
Brand family
The Kinektek range of kiosks are designed for Business 2 Business (B2B) applications, where functionality can be extended by the end client. Depending on the kiosk, the design includes the following technologies: cash management, biometric logging, card acceptance, identification scanning, physical receipting, and remote locking.

The slimline kiosk above is designed for environments where retail space is at a premium, and swift financial transactions and user interactions are required. The secure kiosk below complies with the Americans with Disabilities Act (ADA) regulation, and allows for both standing and wheelchair operation. For both kiosks, the design caters for changing technological trajectories and for retrofitting new functionality.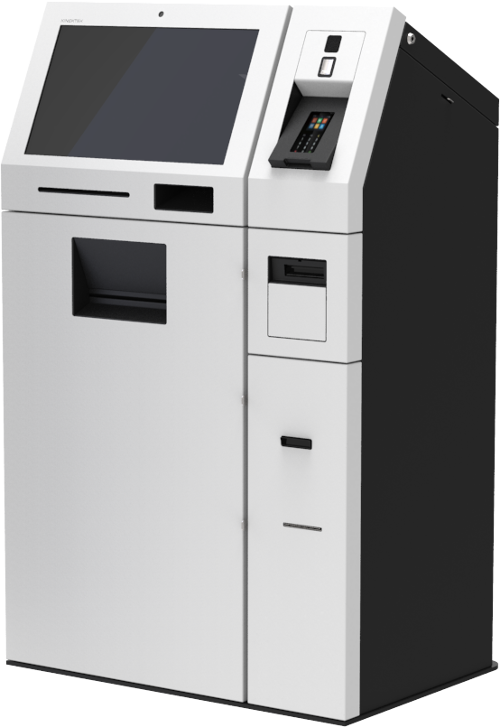 Both kiosks are specifically designed for integration into an client's unique brand. Large unobstructed surfaces allow for decals to be applied and brand elements to be supported, and the overall minimalist shape refrains from competing with the retrofitted brand architecture.
More information
---